#1 Breast Enlargement Offer In The ClickBank Marketplace 4 Years Running! With Affiliates Earning 75% Commissions And Up To $4.79 Per Click And Pocketing Thousands Of Dollars In Cash!
Contact Our Affiliate Manager
Attention affiliates: If you have any questions about our affiliate program or would like to propose any joint ventures, cross promotions or other affiliate opportunities don't hesitate to reach out to our affiliate manager. Click here or shoot off an email to jv[at]boostyourbust.com
Start Promoting Now...
You can get started promoting right away! Just replace "CLICKBANKID" with your ClickBank username in the link below.
http://CLICKBANKID.boostbust1.hop.clickbank.net/
ClickBank's affiliate tracking cookies are valid for 60 days so you'll get 75% on every sale that you make
I am putting up a lot of banners, email and review swipes and a free ebook for those looking to give away a free report to build a list. Feel free to use anything given here but please use all these materials to promote Boost Your Bust only.
All the banners are professionally designed and have been optimized and tested over a few months for the highest Click Through Rates. There are animated and static banners here. Just copy and upload them to your server to use these.
---
Disabling Exit-Popup / E-Mail Optin Form - For PPC Affiliates:
An exit popup is when a visitor is redirected to a different page when they are trying to leave the site without purchasing.This site uses an exit popup to capture a visitors e-mail addresses. We put the visitor on an autoresponder promoting the product, if the user comes back to the site because of these autoresponder e-mails and buys the product you still get an affiliate commission, so its in your best interest to not bypass the exit popup script as it will result in higher total earnings.
If you are using a PPC network such as Google Adwords you often have to bypass the exit popup to comply with the policies of the PPC network. We make this simple to do. To disable the exit popup feature of this site, simply ammend '?exitpop=false' to your ClickBank hoplink as shown in the example below:
http://CLICKBANKID.boostbust1.hop.clickbank.net?exitpop=false
Disabling Sales Video Autoplay - For PPC Affiliates:
Some PPC networks do not allow landing pages to have autoplaying videos. If you are running ads on a PPC network that requires this you can simply bypass the autoplay feature of the sales video. To disable the autoplay video feature of this site, simply amend '?autoplay=false' to your ClickBank hoplink as shown in the example below:
http://CLICKBANKID.boostbust1.hop.clickbank.net?autoplay=false
To disable BOTH the exit popup script and the video autoplay feature, use the ClickBank hoplink in this format:
http://CLICKBANKID.boostbust1.hop.clickbank.net?exitpop=false&autoplay=false
---
Banners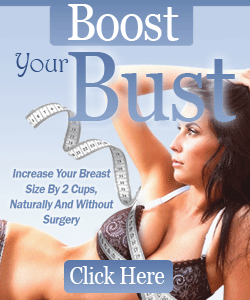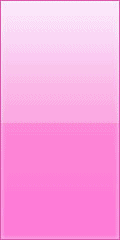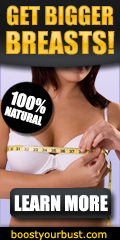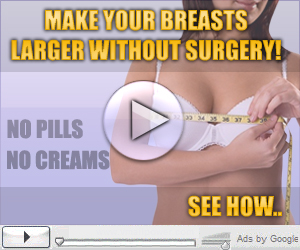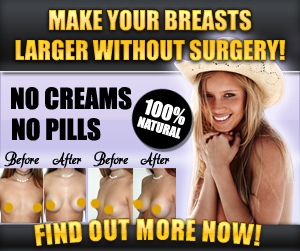 ---
eBook Covers
---
Free eBook : Molehills To Mountains
Give away this ebook to build a list. Use aweber, getresponse, optinzip, ishoppingcart, icontact or another autoresponder service for that.
Click Here To Download The Molehills to Mountains Breast Enhancement Ebook
---
Reviews And Emails....
Blog Review
Email Swipe #1
Email Swipe #2
Email Swipe #3
---
PPC & PPV
A secret tip: There are certain ad networks that focus mainly on sites for women. An example is glam media. There are others too. Just a few Google searches will help. This will work very well.
Try Facebook for getting some cheap clicks. It works for many niches but I am not sure whether it works for breast enhancement niche or not.
Some sites at the adbrite network may work well for this. It is a matter of searching and finding some good pages where you can put up banners or text ads.
There's also Adwords, Yahoo or Bing.
PPC Keywords...
---
Video Promotion
This one will work great. It surely will.
Use tubemogul to distribute your videos all over the video sharing sites.
Build a video around a keyword and write a paragraph where you can stuff various keywords in sentences. Don't spam. Make a presentation with text and pictures and distribute it free via tubemogul.com
---
Article Marketing & Press Releases
I'd instead suggest you to build your own site and SEO it. But you can still use article marketing.
Then there's free blog hosts and web 2.0 sites such as squidoo, hubpages and others where you can submit.
Use Press Release for link building and traffic. Remember that every news item appears on first page of google for its keywords:
Press Release List for traffic and backlinks.
---
Feel free to email jv@boostyourbust.com for any questions, comments, suggestions or just to say Hello.
To Your Success,
Jenny & The BYB Team
Home | Contact | Privacy & Disclaimer | Affiliates